Home / Calendar / 3 Rivers Film Festival
The 3 Rivers Film Festival is a combined effort between Cinema Center and PBS39 to highlight and celebrate the visual arts - specifically local amateur talent working with film and video.
This event is free, with no submission fees and no entrace cost to the screenings. It is an official part of Fort Wayne's Three Rivers Festival.
Thanks for all the submissions!
Selected entries will be presented for public viewing as part of the 3 Rivers Film Festival event at the Cinema Center on Wednesday, July 15 at 8:00PM & 10:00PM.
Some of those entries will then be broadcast on PBS39 after the premiere screening. The submitters and the public will be notified of the entries selected for the Cinema Center and for broadcast on PBS39 by July 6, 2015. Notification of the official broadcast date will be provided closer to the event. To be eligible to be selected for the broadcast presentation, your submission cannot contain any material that would violate the FCC broadcast rules and regulations for profanity and indecency.
Submissions are reviewed for technical and message merit by the broadcast staff at PBS39.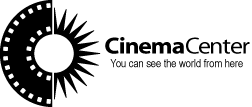 Keep those creative ideas and short films going! Tell your friends, support local creatives, and we'll see you at the Cinema Center on July 15th!

Sponsored by 3 Rivers Federal Credit Union.